Today we're brining you a special guest blog post from our friends over at Credit Union Resources.

Doug Foister

, Director of Research

, presents some great insights the importance of mobile services for credit unions.
There's a gusty wind of change blowing over the financial services landscape. The change hasn't erupted suddenly, yet it remains unrecognized by many credit unions. What's more, the effects of the change will be either beneficial or disastrous, depending on how credit unions respond.
The change is revealed in research that probes the financial habits of credit union member. Specifically, we see it when members are asked who handles the majority of their financial business (i.e., their PFI). Not too long ago, the answers to this question would have been predicable: either banks or credit unions for the most part. But take a look at the current findings, and you'll see that the implications for credit unions are truly epic.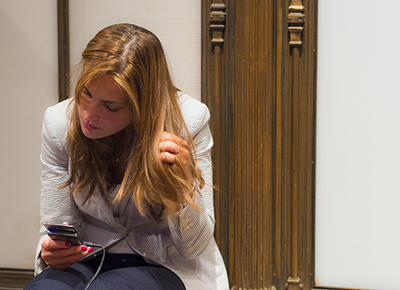 Who's your PFI?
A Bank — 76% of Gen Y * men and 75% of Gen Y women would say a bank. So would 71% of Gen X men and 65% of Gen X women. Even 42% of credit union members would say a bank.
A Credit Union — 46% of credit union members would say their credit union.
An Online Bank — Consistently, Gen Y men have proven to be the real risk takers when it came to money. 7% of Gen Y men and 6% of Gen Y women said their PFI was an online bank.
A Mutual Fund — Because mutual funds are not really set up to be transactional accounts, it's not surprising that few used them for a majority of their financial business. However, some mutual investment funds do have Negotiable Orders of Withdrawal (NOW) accounts that act like checking accounts with limitations. 3% of Silent Generation men claimed a mutual fund as their PFI.
A Stock Broker — Brokers also have NOW accounts and 14% of Silent Generation women said a stock broker was their PFI, followed by 7% of Boomer women.
A Savings and Loan — With numbers so near zero, it is not worth reporting.
Another Type of Financial Institution — Surprisingly, 5% of Silent Generation women cited this as their PFI. We did not ask the identity of this entity, so we do not know if it is eBay, Pinterest, Etsy, their kids, or a sugar daddy.
A Check Casher or Payday Lender — 2% of Gen Y men identified one of these as their PFI.
The bottom line? The message from the research is startlingly clear: To survive, credit unions must provide alternate forms of financial activity (mobile) and wealth and investment management services — quickly!
* Birth years of the demographic groups cited above: Silent Generation: 1926 – 1945; Boomers: 1946 - 1965; Gen X: 1966 to 1981; Gen Y: 1982 to 1999