In an age when electronic signatures are gaining steam in the broker-dealer space, it's easy to get swept away by the desire to get documents signed online in minutes.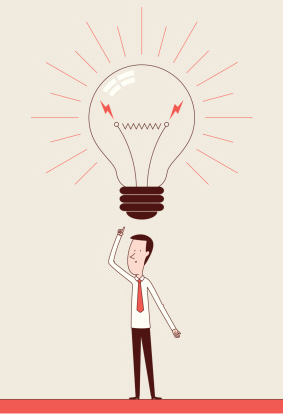 There's good reason to get excited about this technology, but it's important to understand the pros and cons of electronic signatures before deciding to adopt this technology.
The Pros of Electronic Signatures
Immediate document signing. With electronic signatures, your contracts can be signed and delivered in a matter of seconds. This speeds up the pace of doing business at your firm because it eliminates the time spent waiting around for documents to be sent through the mail.
Improved document accuracy. Unlike using paper processes, electronic signature software can support mandatory fields, so you can be sure your documents are 100% complete every time. That means you never have to track down clients to re-send or re-sign incomplete documents.
Save time and money. Electronic signatures save broker-dealers time because documents can be sent out for signature in seconds. This gives you more time to spend on building relationships and sales instead of shuffling paperwork. Not to mention the cost reduction for printing, faxing and mailing documents.
Boost client satisfaction. With electronic signatures, your clients can sign documents anytime, anywhere on any device. This technology makes it faster and easier to interact with your firm, which will boost client satisfaction.
The Cons of Electronic Signatures
Security varies depending on vendor. Not all electronic signature vendors offer enough security for broker-dealers. The most basic type of electronic signature offers no security at all against tampering, while others offer some basic tamper protection. But only one signature technology offers the high level of security—a specialized type of electronic signature called a digital signature. Learn more about the types of electronic signatures in this blog post. Broker-dealers should be wary of low-security electronic signature products.
Some have limited storage options. Some electronic signature vendors require that you store your documents on their servers forever. This is a concern for many broker-dealers that want to control where their clients' personal information is stored. Broker-dealers should make sure the electronic signature vendor is able to hand over control of the documents and digitally shred copies from the vendor's servers according to Department of Defense standards.
Some use proprietary software. Many electronic signature services rely on proprietary software. This can pose a problem for broker-dealers that don't want to be locked in to one vendor for electronic signatures. To avoid this problem, broker-dealers should pick a vendor that complies with the Digital Signature Standards set by the National Institute of Standards and Technology. These signatures are embedded into the documents, which means you have the freedom to switch vendors down the road if you want to.
It's important to consider all of these factors when you decide whether electronic signatures are right for you. To learn more, download our eBook "5 Reasons Financial Advisors Love Digital Signatures."