Fintech Executive will provide strategic guidance to accelerate growth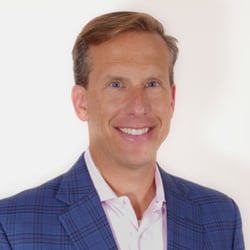 ProNvest and SIGNiX, sister companies and leading technology platforms that service highly regulated industries like wealth management, insurance, and real estate, today announced they have named Skience President and COO Marc Butler to their boards of directors. As a board member, Marc will provide insights and guidance on how both companies can continue to scale and accelerate their growth.
"I have had the pleasure of knowing the teams at ProNvest and SIGNiX for many years, and I feel strongly that both businesses are poised for extreme growth given their unique value proposition and the markets they serve," said Marc Butler. "As a result of the pandemic and our rapid switch to a virtual environment, SIGNiX is extremely well positioned with its market leading digital signature and innovative remote online notary solutions. Given the country is becoming increasingly focused on retirement plan participants and financial wellness, ProNvest is one of the best solutions I've seen to help Americans retire with dignity."
Mr. Butler has more than 25 years of experience in financial services and has been recognized for his ability to lead and build high-performance, growth-focused organizations. As President and COO of Skience, he oversees the firm's business and technology teams. Prior to joining Skience, Marc held multiple leadership roles at BNY Mellon/Pershing. Mr. Butler serves on several other fintech boards, including WealthConductor and AdvisorBid.
"We are thrilled to have Marc as a member of the ProNvest and SIGNiX boards. His leadership and expertise are a welcome addition as we continue to expand in the wealth management industry and our other industries," said ProNvest and SIGNiX CEO Jay Jumper. "We're looking forward to working closely with him to accelerate our growth, and we know he'll be a tremendous asset to our teams."
About ProNvest
ProNvest is an industry-leading managed account solution helping defined-contribution plan participants with professional account management and custom retirement planning. ProNvest matches innovative technology with money management to make investing intuitive for long-term investors. Partnering with plan providers and advisors across the country, ProNvest works to provide comprehensive retirement planning solutions, advice, and managed account services to plan participants. For more information about ProNvest, please visit www.pronvest.com.