Last month, we announced a new partnership with SAFE-BioPharma to create a compliant solution for the biopharmaceutical industry. This relationship is part of our ongoing commitment to offer the most secure and compliant digital signature product on the market. In response to our announcement, many people have asked us for more information about SAFE-BioPharma and their digital signature standard, and we're here to help.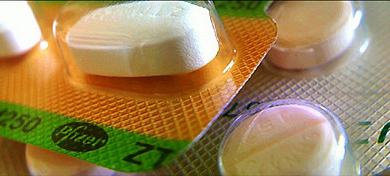 SAFE-BioPharma's goal is to move biopharmaceutical and healthcare communities from a cumbersome paper world to an electronic business. That's why the SAFE-BioPharma Association, a non-profit biopharmaceutical industry group, created the SAFE-BioPharma digital identity and signature standard.
SAFE-BioPharma digital signatures:
Uniquely link the user's identity to the document being signed
Are valid for the life of the document
Create a permanent record of the date and time the signature was applied
Are legally enforceable, non-repudiable and instantly auditable
Are recognized by the FDA and EMEA
Are 21 CFR Part 11 compliant
Digital signatures that follow this standard can be used to sign any form, contract or other document used anywhere in the biopharmaceutical or healthcare industries, including:
Forms used from discovery through all phases of clinical development including Chemistry and Manufacturing Controls (CMC), electronic case report forms, preclinical, clinical protocols and reports
Electronic Laboratory Notebooks (ELNs) used to document daily research activities
Electronic submissions made through the FDA's eSubmissions Gateway and submissions to the EMEA
Forms to approve package inserts, labels, promotional materials, marketing authorization applications and Division of Drug Marketing, Advertising and Communications (DDMAC) forms
Good manufacturing practice and quality assurance forms
Pharmacovigilance reports and forms including Periodic Safety Update Reports (PSURs) and Individual Case Study Reports (ICSRs)
Contracts with hospitals, e-purchasing agreements and other forms
Advisory board and speaker agreements
Component documents of Electronic Common Technical Documents (eCTDs)
The benefits of using a SAFE-BioPharma approved digital signature go beyond the cost savings of going paperless. Not only does the process eliminate paper-handling and paper-retention, it will greatly reduce errors. Digital signatures also speed up all approval processes with internal and external signers.
On top of that, SAFE-BioPharma signatures are accepted by the FDA and are recognized as legal around the world. The association's members include AstraZeneca, Bristol-Myers Squibb, GlaxoSmithKline, Johnson & Johnson, Pfizer and Proctor & Gamble, among others.
Learn about SAFE-BioPharma at www.safe-biopharma.org.
© SAFE-BioPharmaTM is a trademark of SAFE-BioPharma Association. Any use of this trademark requires approval from SAFE-BioPharma.