This just in—passwords aren't enough anymore! This news shouldn't be much of a shock if you've been following the news lately. Earlier this month, 7 million Dropbox user names and passwords were leaked.
"As the capabilities and convenience of the Internet continue to grow, so does consumer security concerns," Brian Fitzgerald, vice president of marketing at RSA, said in a statement. He added that, "while these concerns are top of mind, behaviors and attitudes of consumers are not changing."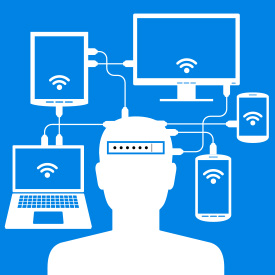 Consider these statistics:
If passwords are "so 2012," what should we replace them with? Instead of banishing the password, we just need to add something to make them stronger—two-factor authentication.
Two-factor authentication is one of the best ways to prevent hackers from getting unauthorized access to your documents—even if someone steals your password.
In fact, Gizmodo says, "If you didn't already have two-step authentication enabled on your account, it should be pretty good reminder that you need to turn it on for every account possible."
Why Use Two-Factor Authentication?
Did you know that one in four Americans will have their identities stolen in the next four years? You might not think that has much to do with the real estate business, but humor me for a minute. How much sensitive information is on your average real estate contract? If a completed contract got into the wrong hands, your clients' identities could be stolen. What do you think that would do for your reputation?
Having multi-factor authentication deters fraudsters who will likely move on to easier targets. It's not perfect, but it's much better than just hoping no one ever gets a hold of your clients' passwords.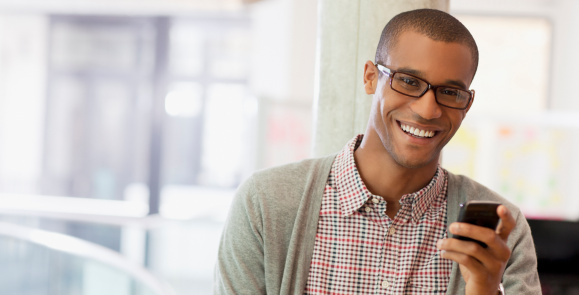 What is SMS Authentication?
One of the easiest types of two-factor authentication uses a technology that most real estate clients keep with them all the time—their cell phone. With text message authentication (also called SMS authentication), an online service sends a text message with a unique code to your clients after they successfully enter their password.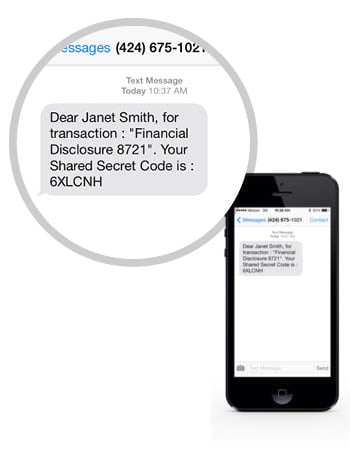 Your clients must enter the unique code to get access to their documents. Using two-factor SMS authentication adds a layer of protection for real estate documents. Think of it like having a regular lock and a deadbolt on the front door of your home.
The idea is that attackers might be able to figure out one factor of authentication, but they probably won't be able to compromise both. Add a passcode to your phone, and you're protected against someone stealing both.
How Can I Get SMS Authentication with zipLogix Digital Ink®?
Mobile Identify from zipLogix Digital Ink® gives you an easy-to-use layer of insurance against fraud at a low cost, using the same SMS text messages you and your clients use every day. Your clients don't leave home without their phones—it's as easy for them as it is for you.
Choose SMS authentication for each party in zipLogix Digital Ink®, and enter your client's cell phone number.
When it's time to sign, he or she gets a secret code sent via text message.
The signer enters the code to get access to the documents.
It's just that easy! Contact zipLogix to find out how to get unlimited use of two-factor authentication!