Posts about e-signature for real estate:
Expanded partnership provides North American real estate agents and their clients with access to state-of-the-art notary technology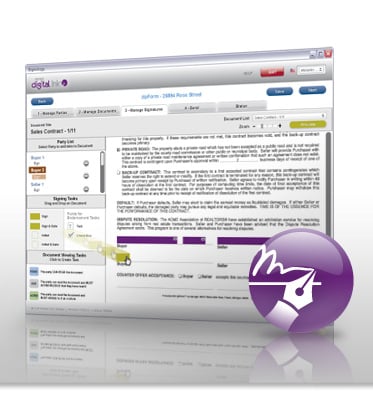 FRASER, Mich., Nov. 11, 2013 — zipLogix, the leading provider of electronic forms for the real estate industry, announces a new release to their digital signature service zipLogix Digital Ink™ powered by SIGNiX. This release streamlines the digital signature process, providing a complete digital signature solution for agents, brokers and their clients. In addition to new features, the latest release of zipLogix Digital Ink™ will offer a new type of account that is an unlimited yearly subscription. The yearly subscription is available alongside the current transaction credit based account.