The last time you filled out a form or application, did you also sign it? While some forms are simply information gathering tools, there are a lot of forms that require your signature, too. The question is—why are you signing?
In many cases, signing a form is your acknowledgement that the data you provided is indeed your data and that you vouch for its authenticity. In other cases, the form you're signing is actually a contract and an agreement to the terms of a transaction. Regardless, signing a form means you've agreed to something that you could be held accountable for in the future.
On the surface, e-signature technology seems to be focused on the act of signing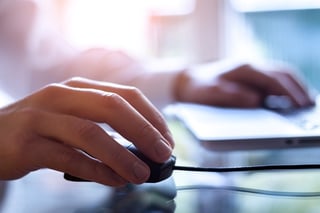 contracts. A contract is the legally binding agreement that often pertains to money changing hands, thus it is perhaps the most important document to automate and sign, right?
However, I don't look at the signing process that way. (Of course, why should I if I run a forms automation company?) From my perspective, the document that is most worth automating and e-signing is the document that is used the most often—the form.
Here's an example. Let's say your company signs up for a new benefits program (e.g. healthcare or 401k). The executives at your company will sign a contract with the service provider – that's one document being signed. Then the provider will have every employee fill out forms to implement the plan – that's at least one signature per employee, if not multiple signatures per employee.
Typically, the service provider will have automated their contract process (one signature) – but not their forms process (lots of signatures). While there are many important security and efficiency reasons to digitally sign contracts, it doesn't make sense for a company with 100 employees to e-sign once and manually sign hundreds of times for one event. Forms are the most overlooked opportunities for e-signing.
Traditionally, the reason forms aren't automated is the perception that there aren't a lot of viable, low-cost services that make it easy. Automating one contract is typically something any business professional can do, but automating forms seems to take a monumental effort by lots of people.
This myth is not rooted in reality. In fact, my company's Quik! software has already automated over 25,000 forms for companies big and small with impressive results. The fact that Quik! is pre-integrated with SIGNiX makes it a breeze to deliver entire packages of forms to end-users to fill out and e-sign.
All you have to do is deliver your form design (e.g. PDF) to a forms team, and they build the form to be fillable, interactive, secure and e-signable. Users view and fill out all the forms in a web browser and then click the "Sign" button to send it out for signature through SIGNIX. Within moments, all the forms are completed, signed and sent to the right people to process.
Given the volume of forms most companies use, there's a lot to leverage with e-signatures. And by all means, e-sign your contracts—I'm a big fan of eliminating paper and wasted time— but don't overlook the benefit of e-signing your forms, too.
Richard Walker is the president and co-founder of Efficient Technology, Inc., a provider of enterprise forms-based workflow automation solutions under the brand Quik!.
Quick!, a SIGNiX partner, converts virtually any paper document format into a Quik! Form that can be displayed as both HTML and PDF and can be filled out on any device.