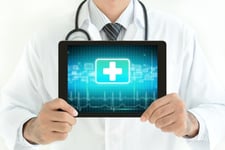 SIGNiX is excited to be a part of a conference that is bringing innovations to the Life Sciences community. This year, we will be joining the 5th annual DPharm: Disruptive Innovations to Advance Clinical Trials conference to aid in the advance of clinical trials by speeding up the signature process and cutting down on the cost of paper processes.
Not only is SIGNiX's e-signature solution able to speed up the completion of trial documentation up to 94% by enabling digital signing, our solution meets 21 CFR 11. PharmaDoX brings easy, independent, digital certificate signing to life sciences without the burden of on-site servers and hardware tokens. Click here to read a case study of why Sarah Cannon Research Institute chose SIGNiX and how it has transformed their clinical trials.
Don't miss out on seeing SIGNiX live at Disruptive Innovations; visit us at Booth #25. Also, hear John Harris, SVP of Product Management, take the spotlight at 4:00 p.m. on September 10 to discuss saving time and money by going paperless.