We are excited to announce that we have partnered with two technology companies to integrate our secure digital signature solution into Microsoft Dynamics and Microsoft SharePoint. By partnering with xRM and Micro Strategies, SIGNiX's Independent E-Signature™ will be seamlessly embedded into Microsoft Dynamics CRM Online, Microsoft Dynamics CRM On-Premise, SharePoint Online, a cloud-based service, and SharePoint Server, an on-premises solution.
The integration into Microsoft Dynamics CRM will provide a comprehensive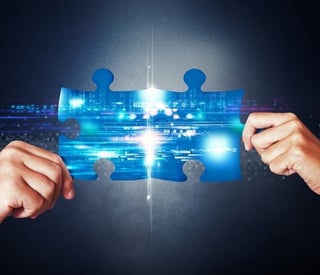 customer life-cycle experience where CRM users can track prospects, manage clients and close deals without ever leaving the program.
"Our goal is to provide the ability for businesses to quickly and easily send out documents for electronic signatures from Microsoft Dynamics CRM, regardless of whether they use Microsoft Dynamics CRM Online or Microsoft Dynamics CRM On-Premise. Signing a document will be as simple as tracking a phone call, making an appointment or doing any other typical CRM activity," said Patrick McLean, executive vice president and chief marketing officer of xRM. "SIGNiX's commitment to the integration project, their support and their flexibility as a business partner have helped to move this effort along smoothly and quickly."
The SIGNiX and SharePoint integrated technology will be available to other Microsoft partners and consumer companies of any size looking for a complete digital workflow that offers a secure and simple way to get business documents signed online.
"With this integration, SharePoint users will be able to get critical documents securely signed online on any device at anytime," said Adam Storch, vice president of business solutions with Micro Strategies. "Unlike other e-signature vendors, SIGNiX offers an Independent E-Signature™ solution that permanently embeds the legal evidence into the signed document so that the user will be able to verify signed documents online or offline without relying on the vendor."
SIGNiX embeds the legal evidence of an e-signature into a signed document using public-key infrastructure. Because a signature's cryptographic evidence is forever part of the document, it will remain forever valid and discoverable in court. SIGNiX's Independent E-Signatures™ are also supported by comprehensive, detailed audit trails, identity authentication and tamper-evident technology, which significantly improves security over wet ink signatures and reduces the risk of fraud.
About xRM:
xRM is a Microsoft Partner with Gold competency in Customer Relationship Management (CRM). The firm offers customers of all sizes unparalleled choice and flexibility when it comes to Microsoft Dynamics CRM implementation and training services. In additional to being one of the largest resellers of CRM Online, xRM also offer a partner hosted model of Microsoft Dynamics CRM that allows us to serve customers starting with one user. All xRM customers receive complimentary access to the Success Portal (a free library of over 600 CRM videos). From presales to go-live support, xRM is your single source for Microsoft Dynamics CRM.
About Micro Strategies:
Leveraging extensive business, process and IT expertise, Micro Strategies utilizes technology to deliver business results. Its consultative and customer-centric approach allows the tailoring of end-to-end solutions, from infrastructure to line-of-business software, for organizations across a range of industries. To learn more visit Micro Strategies online at www.microstrat.com.
To learn more about integrating SIGNiX technology, download this free integration guide.