For financial advisors in today's marketplace, achieving efficiency and scalable growth in terms of both assets under management and new clients means having access to the best technology. This is why a firm's ability to smoothly integrate multiple technology solutions into a carefully considered offering plays a direct role in helping advisors improve their value proposition and achieve long-term success.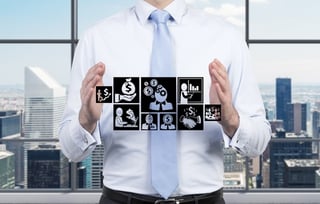 The industry has evolved; the best software solutions on the market today work effectively together. For example, Albridge, an affiliate of Pershing LLC, is working with SIGNiX to easily integrate its customizable, fully compliant and cloud-based e-signature technology into Albridge's solutions. This "best-of-breed" strategy remains a preferred approach for many firms as they expand their IT infrastructure—choosing solutions that stand out in terms of support, performance, and effectiveness, regardless of vendor. Designing and implementing an integrated strategy across the client lifecycle is a long-term project with no distinct finish line. Firms have found themselves behind the curve while trying earnestly to knit together disparate systems, legacy applications, and solutions that don't integrate well. What is required is a methodical approach, creating a roadmap in support of a technology infrastructure that remains reasonably open and extensible and that can be effectively supported as it evolves.
For advisors, the overriding priority must remain bringing value and performance (at all levels) to their clients. For this reason, there is an emphasis on implementing a system that ensures consistency across the front and back office with effective data management—including consolidated reporting that feeds into intertwined applications. For those who wish to become their clients' primary advisor, the ability to report on client assets aggregated from banking, brokerage, insurance, trusts, managed accounts and alternative investments is critical, to offer clients a holistic view of their financial profile. Data management must be consistent, comprehensive, and consolidated—taking into account even held away assets—or the financial picture is incomplete and an advisor can be sure that his or her client is working with other advisors—who may, in fact, become the primary advisor.
Broker-dealers have their own specific concerns. Many are focused on taking an open-architecture approach, permitting maximum compatibility with third-party applications. This is coupled with the need for scalable, real-time performance reporting on all assets, even those held directly, including daily performance updates based on each day's transactions. Supporting all of the above in the context of a continually expanding eco-system of vendors has become a critical differentiator across the industry. Key to this, as well, is offering advisors the ability to collaborate effectively with clients through an interface available anywhere, anytime.
Designing and implementing a long-term partnering strategy for true integration is essential to success in today's competitive marketplace. By so doing, firms can eliminate isolated information silos, inefficient reporting, and disconnects among multiple vendors and tools and benefit from streamlined workflow for a truly effective end-to-end process. An additional benefit: consolidated, consistent reporting helps advisors achieve transparency with clients and helps firms meet compliance and regulatory guidelines. The ability to maintain data integrity and robust reporting contributes directly to control, reliability and reputation.
The result of this methodical approach, based on effective partnerships between software solution providers focused on advisor and client need, is a new generation of interoperability -- more innovative solutions that provide an edge in wealth and performance reporting, specifically, and that support greater productivity and efficiency while improving the client/advisor relationship.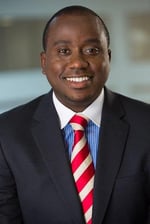 Farayi Chimbangu is a Vice President and Relationship Manager for Albridge, an affiliate of Pershing LLC, a BNY Mellon company.
To see how digital signature protect your valuable document in the financial services industry, click here.