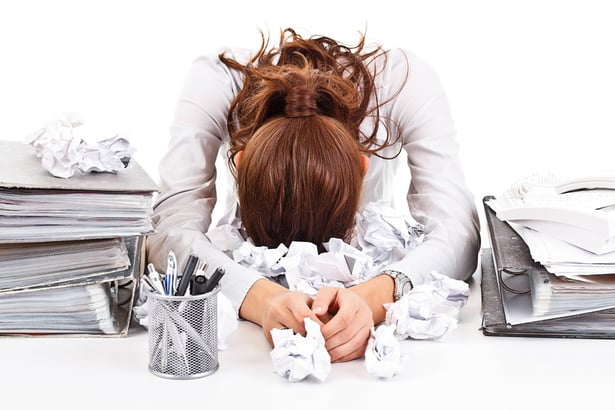 Electronic devices have become essential in today's digital world. Think about how many times a day you check your mobile phone or interact with any digital device? These devices are readily available and easily accessible in our everyday lives, and it's hard to imagine the world without them. But did you know that between 70% and 80% of business processes are still being managed on paper?
Paper-based processes are outdated, inefficient and expensive. Updating paper-based processes can seem overwhelming at first, but if you think big and start small, it's quite simple. Before making the switch to digital, it's critical to know just how much you spend on paper documents every year.
The average office worker uses 10,000 sheets of copy paper each year. If the average cost for one sheet of copy paper is .09, that's $900 a year per office worker, on paper alone. That doesn't include the costs for printing, faxing, scanning and mailing the documents. Clearly, the cost to utilize paper-based processes adds up! Are you ready to find out how much your spending on paper-based processes? We've created an online tool that will quickly and automatically calculate how much you're spending.
Click here to learn how much you're spending and how much you could save by switching to digital.