SIGNiX is excited to announce the signing of a strategic financial services client, The Trust Company. The Knoxville, Tennessee-based state-chartered bank, which specializes in helping individuals, businesses and foundations reach their financial goals, chose SIGNiX's FINRA/SEC-compliant Independent E-Signature™ solution to ease compliance burdens and to become more efficient.
"Our team is committed to meeting the needs of our customers and providing them with specialized financial solutions," said Daniel Carter, president of The Trust Company. "SIGNiX will enhance our internal efficiencies, allowing us to maximize time spent with our customers. We will also be able to offer our customers the convenience of the easy-to-use e-signatures that SIGNiX delivers."
The Trust Company will use SIGNiX's Independent E-Signature™ solution to control costs and improve customer experiences.
"We love that SIGNiX offers a cloud-based Independent E-Signature™ solution that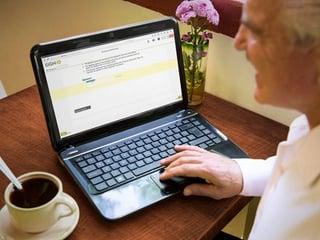 gives our customers instant access to transactions that they can sign online on any device at anytime," said Andy Muldoon, senior vice president at The Trust Company. "Another benefit of working with SIGNiX is that they are a Tennessee-based company, and we always take advantage of the opportunity to work with nationally recognized local companies that we can view as a partner and not just another vendor."
The Trust Company is the latest addition to SIGNiX's quickly growing list of financial services clients. Many investment firms are attracted to SIGNiX because its Independent E-Signature™ solution is based on international, published standards. Further, the legal evidence of an e-signature is permanently embedded into a signed document using public key infrastructure technology, so e-signatures remain valid forever—and there's no reliance on SIGNiX to prove that validity. Users can verify e-signatures through any free PDF viewer, even offline.
SIGNiX's solution deploys the highest levels of identity authentication and encryption, comprehensive audit trails and tamper-evident technology to assure the safety and security of e-signatures and e-signed documents.
"We understand the compliance burdens that the financial services industry faces, and that's why our solution is the leading choice in highly regulated industries," said Jay Jumper, CEO of SIGNiX. "We're excited to be working with an industry leader that's so close to home, and we are looking forward to delighting their customers with our product."
About The Trust Company
With offices in Knoxville, Chattanooga and Johnson City, The Trust Company is the oldest independent trust company headquartered in the state of Tennessee. Founded in 1987 by Sharon Miller Pryse, The Trust Company manages more than $2.5 billion in assets. The company is a state-chartered bank that provides a multitude of financial services, including wealth management, personal trust, retirement plan services to individuals and businesses. More information about The Trust Company can be found at TheTrust.com.