Our e-signature partnership with enterprise content management (ECM) provider Laserfiche recently took an exciting new step. The tech integration is now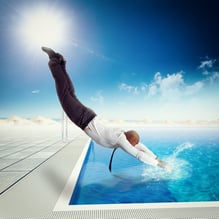 complete and ready for users in all industries to take advantage of our all-in-one e-signature and ECM program.
National tech news website CMSWire featured the live integration in an article and shared with readers why SIGNiX and Laserfiche are ideal partners for e-signature integration. Reporter David Roe said in the article:
Leonora Williamson, SIGNiX's senior vice president of partner development, told CMSWire the two companies are a "natural fit" with a shared strong vertical alignment, specifically in the financial services and government sectors.
"Because of this market positioning, both companies are heavily focused on regulatory compliance. For customers, this joint commitment to compliance offers best-in-class e-signatures and best-in-class content management all in one place," she said.
You can read David Roe's full article about SIGNiX's and Laserfiche's e-signature integration by clicking here.
To learn more about integrating with SIGNiX's Independent E-Signature™ technology, download this free integration guide.