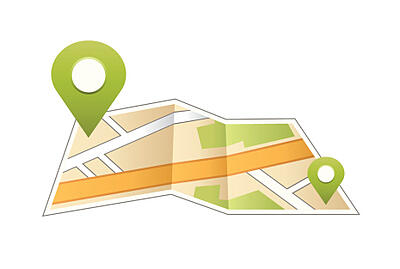 Whether you work in sales, human resources or somewhere in between, it's frustrating to have hold-ups getting documents signed. If you lose an internal document, the only consequence is a little bit of hassle for you and your employees.
But the stakes are higher if you're dealing with potential clients or partnerships. If one of your contracts gets lost in the mail, you run the risk of potential clients choosing one of your competitors.
Traditional Signatures Leave Documents in Limbo
If you're using handwritten signatures on paper, you don't have any information about where your documents are or whether they've been signed. After you send the document out to be signed, it's basically in limbo.
Even if you send documents via courier, all you get is a message saying it's been received. It could still be lost in the mailroom or buried under other paperwork on someone's desk.
A recent study found that if a document isn't signed within 24 hours, three out of four people won't get around to signing it at all.1 Luckily, you're not alone in solving the problem of document tracking.
With digital signatures we can show where the document is at any time. We keep a record of the document's movements and signatures down to the second.
When did your client look at the document? When did they sign on that second page? All of that information is at your fingertips with digital signature technology.
Here's a couple of the features that make tracking your documents a breeze:
Stress-Free Notifications
Once you send a document out to be signed with SIGNiX, you don't have to do any more work to track your documents and make sure they get signed. Our system takes care of all of the heavy lifting.
When you send out a document, we will instantly email your signers letting them know they have a document to sign. If they don't sign the document, we will automatically send them reminder emails every 3, 5, 7 and 9 days until the document has been signed.
After the document is signed, we'll send you a notification email so you don't have to manually track the document progress unless you want to.
Tracking Made Easy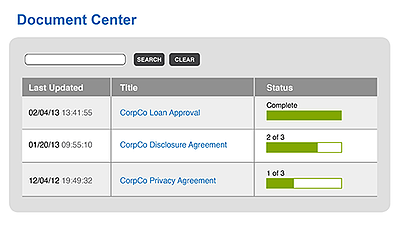 Our Document Center makes tracking your documents fast and easy. At a glance, you can see the status each document you've sent out to be signed. The green status bar makes it easy to see which documents have been completed.
If you want more detailed information about any transaction, simply click on the transaction name. From there, you can:
See where your documents are (who has signed and who has yet to sign)
Identify hold-ups
Easily send reminders
Modify workflows in real time
View and download completed documents
This easy tracking feature gives you complete transparency about the location of your documents. So say goodbye to the days of hounding your employees, clients and partners to sign documents, and spend more time doing the things that make your business great.