Web conferencing and secure digital signatures used to electronically notarize property deed for American couple living in France.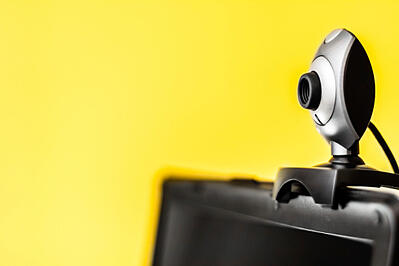 June 17, 2013—SIGNiX, the leading provider of secure digital signatures, celebrated a milestone last week when its technology was used to facilitate the first ever remote, digitally notarized deed in the United States. An American couple living in France used SIGNiX digital signatures and web conferencing to notarize a property deed in Virginia with the Circuit Court of Alexandria.
"With this sophisticated e-notary process, our customers had their documents notarized while they sat comfortably in their home in France," said Timothy Reiniger, the cyber notary for the transaction and the CEO of Trustmark Certification Services, Inc. "This eliminated the need for them to travel all the way to the American embassy in Paris, which would have been a full day trip."
The Commonwelath of Virginia is the first and only state in the country to authorize this method of online e-notarization, which allows signers to get documents instantly notarized by a Virginia notary from anywhere in the world.
SIGNiX's technology is being utilized by Trustmark Certification Services to apply digital signatures and an electronic notary seal to e-notarized documents in compliance with Virginia's legislation.
SIGNiX not only uses standards-based digital signatures that protect the document from tampering, it also offers TotalAudit™, a highly detailed record of the signature and notary process itself. In addition, SIGNiX enables strong, multi-factor authentication options like knowledge-based authentication to positively verify the identity of the signers.
"Our company led the pack in modernizing the signature process, and it's an honor to be on the front lines of the effort to bring the notary process into the 21st century," said Jay Jumper, president and CEO of SIGNiX. "Customers expect to be able to do business instantly online, and the demand for cloud-based tools like digital signatures is exploding. We can't wait for more clients to jump on board and experience this for themselves."
About SIGNiX 

SIGNiX, headquartered in Chattanooga, Tenn., makes signing documents online safe and secure. SIGNiX offers the only independently verifiable cloud-based digital signature solution, which combines convenience with top-level security. SIGNiX's products help the world's leading companies become more efficient, decrease risk and boost profits.