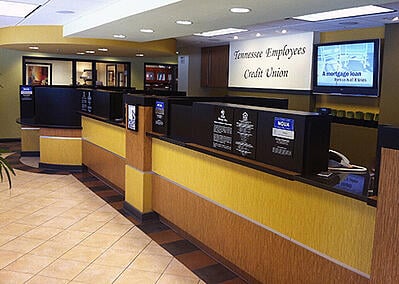 SIGNiX, the leading provider of digital signature services, has announced that Tennessee Employees Credit Union (TNECU) will use the SIGNiX digital signature solution so members can sign documents from any device with an Internet connection.
"When we made the change to closed-end lending, we knew we needed a way to get documents signed faster," said Richard Beswick, operations manager at TNECU. "Choosing SIGNiX was a no-brainer. Their software is easy to use, and they offer the top-level security that our members expect from us."
Recent legislation now requires that credit unions get member signatures for any changes to loan terms. TNECU wanted a way to comply with the legislation without the hassle, delays and cost of mailing and processing loan documents. SIGNiX's electronic signatures meet this challenge by allowing members to sign documents online from the comfort of their homes and offices.
TNECU will use MyDoX, SIGNiX's cloud-based digital signature product. This will make it more convenient for members to do business with TNECU while improving the security of the credit union's online services.
"SIGNiX is a popular choice for credit unions across the country because of our commitment to security," said Jay Jumper, president and CEO of SIGNiX. "We appreciate the confidence that credit unions like TNECU place in our products, and we look forward to working with them."
About SIGNiX
SIGNiX, headquartered in Chattanooga, Tenn., makes signing documents online safe and secure. SIGNiX offers the only independently verifiable cloud-based digital signature solution, which combines convenience with top-level security. SIGNiX's products help the world's leading companies become more efficient, decrease risk and boost profits.
About Tennessee Employees Credit Union
Located in Nashville, Tenn., Tennessee Employees Credit Union has been serving its members since 1969. TNECU's members are located in 35 states and also in the United Kingdom. The credit union also has members in all 95 counties in the state of Tennessee. TNECU aims to provide the highest level of financial services in a friendly and professional manner.