May 16, 2013 — zipLogix, the leading provider of electronic forms for the real estate industry, announces the latest release of zipLogix Digital Ink(R) powered by SIGNiX. The release includes increased functionality for signing participants and users that prepare the documents.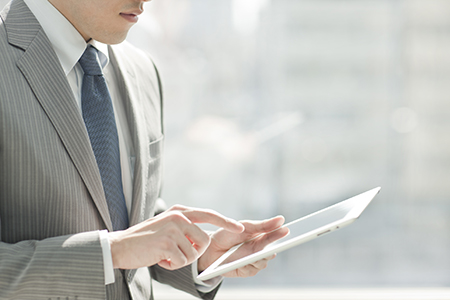 Upgrades have been made to streamline signing real estate transactions digitally. Each document is now completely scrollable, load each document once and each page is viewable. The document display area has been increased to better utilize wide displays. Customization options for signers have been expanded to include finger or mouse created signatures and generated signatures have more fonts available. As documents and tasks are displayed signers may adjust the display to be viewed in a list or in thumbnails.
zipLogix Digital Ink users when preparing documents will also experience new enhancements. Within the document wizard, signatures by default are now larger and date fields are added with one click for the signature field created. The overall performance of the signature drag and drop function has been made faster. The preparation interface has been optimized for wider displays.
"The upgrades that have been delivered consistently for zipLogix Digital Ink have created the digital signature powerhouse utility for all real estate practitioners," stated Walter McDonald, Chairman of the Board for zipLogix. "Enhancing the customization options and improving preparation tools have enabled each user to make the experience their own and maintain ease of use."
The enhanced functionality within zipLogix Digital Ink has streamlined the signing and sending process of an entire real estate transaction for digital signatures. These features allow for agents and brokers to take advantage of technology to free up time to increase their business. This upgrade is a further testament to zipLogix's desire to provide the complete real estate software suite of tools.
About SIGNiX
SIGNiX is the premier provider of business optimization through digital signatures for industries including financial services, insurance, healthcare, government, and education. SIGNiX helps the enterprise transform and expedite transactions, scale their business processes and reduce costs with the proper controls required by regulation, legislation and industry best practice. Digital signature solutions produce legally enforceable electronic records while moving to a paperless environment. The Company's vision is to provide a trusted digital signature on every online business document. For more information, visit www.signix.com.
About zipLogix
The zipLogix family of tech-savvy products is the recognized industry standard for electronic real estate forms and transaction management system that are currently used by more real estate professionals than any other real estate software program. zipLogix also offers relay(R), the web-based transaction management system. zipLogix provides transaction solutions to real estate professionals that enhance the value of services they deliver to their clients while improving productivity and efficiency.