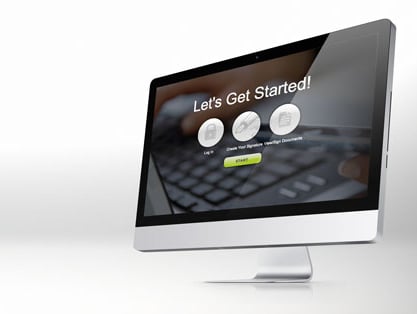 We're excited to announce that Forrester Research Inc. has recognized us as a Strong Performer in a recent report "The Forrester Wave™: E-Signatures, Q2 2013."
Forrester picked SIGNiX as among the 10 most significant software providers in the electronic signature market, and Strong Performers were vendors that were considered well-balanced and offering a solid performance. We also got top scores for enterprise scalability and digital signature criteria.
"We're very pleased to hear about our inclusion in the Forrester Wave," said Jay Jumper, president and CEO of SIGNiX. "The fact that Forrester cited SIGNiX as a strong performer vindicates what our customers have been saying for the past ten years: 'SIGNiX is an authority on digital signatures.' We feel the report confirms the company is on the right track with our product offering and strategy, and we look forward to redefining the world of digital signatures in the coming months and years ahead."
The report confirms that while e-signatures are becoming very popular, "long-term viability of an e-signature solution becomes a required conversation."
In fact, the report says, "Getting customers and business to sign electronically is becoming less of a challenge. Convincing legal that the business will not be a risk is becoming the larger one…The right stress test is to assume your SaaS or on-premises vendor disappears and see what you have to take to court."
Because we use standards-based signature technology, documents signed with our system can be verified within the PDF document without any input from us. Many other vendors require users to visit their websites to validate signatures, which means those documents are tied to the signature vendor for the lifetime of the documents. With SIGNiX, our signatures are portable and can go with your business whether you continue to do business with us or not. This eliminates a critical enterprise legal and compliance risk.