The article highlights CommunityLeader's role as a leading full service white-labeled portal platform provider, which features SIGNiX's embedded electronic signature service.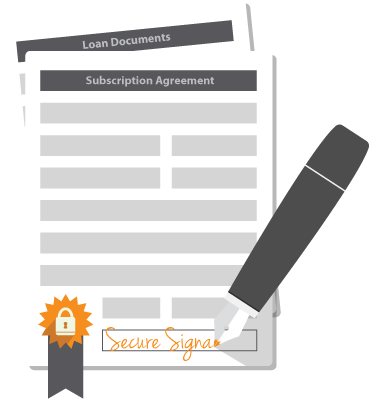 CHATTANOOGA, Tenn. — SIGNiX, the leading provider of secure digital signature products, announced today that CrowdSourcing.org published today a feature story profiling CommunityLeader, a top crowdsourcing platform provider and member of SIGNiX's Embedded Partner Program.
The comprehensive article overviews the software and services offered by the white-labeled portal platform provider, its partners and clients. CommunityLeader emerged from the website's 2013 Industry Report as the leading provider of a fully compliant "portal-out-of-a-box" equity crowdfunding platform solution with both software and services.
The article also profiles three of CommunityLeader's integrated partner products, including CrowdSignature, a legally compliant and defensible electronic signatures service powered by SIGNiX.
The article concludes with a profile of two of CommunityLeader's current clients. NextGen Capital Markets' Kent Martin says, "That while NextGen will not focus on crowdfunding in the 'traditional' sense, the CommunityLeader platform allows its network of investors to access qualified deals in an efficient manner."
David Braeger of Vroom Bank highlights the compliance reasons for choosing CommunityLeader.
"Because of the fact that we are using CommunityLeader, and their preferred brokerage firm [cTrade], we know we're doing it right," Braeger said. "That's one of the most attractive features that we really, really enjoy."
CommunityLeader's platform has been designed to work with 506 offerings including Title II compliant 506c offerings, Reg A+, Reg S, and a portfolio of intra-state offerings.
The full article can be read here: http://goo.gl/jYnca9.
About SIGNiX
SIGNiX, the Global Digital Signature Authority™, makes signing documents online safe and secure. SIGNiX offers the only independently verifiable cloud-based digital signature solution, which combines convenience with best-in-class security. SIGNiX's products help the world's leading companies become more efficient, decrease risk and boost profits. For more information, visit www.signix.com.
About CommunityLeader
CommunityLeader builds private labeled portal platforms for broker-dealers and other businesses and organizations that want to effectively link private companies and prospective investors in an online ecosystem for the compliant facilitation of securities-based crowdfunding offerings. Their uniquely combined software and services solution provides portal operator's unmatched flexibility and scalability in an emerging, yet dynamic industry. For more information on CommunityLeader visit: http://www.communityleader.com.