With Thanksgiving upon us and Christmas on the horizon, it's the perfect time to strengthen your relationships with your clients. But year after year, advisors struggle to come up with outstanding gift ideas. It's easy to wait until the last minute and end up sending a generic gift that gets a lukewarm response.
Advisors also have to remember FINRA's $100 limit on gifts, and it's not always easy to find a memorable present in that price range. Luckily for you, here at SIGNiX, we've scoured the Internet to bring you the top five gift ideas to delight your clients this year.
Subscription Gifts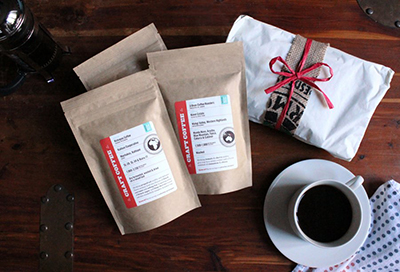 It's important to stay on your clients' minds throughout the year. One great way to remind your clients that you appreciate them is by giving them subscription-based gifts (and no, we're not talking about the Jelly of the Month Club).
This option also gives you the chance to customize gifts based on what you already know about your clients. If you have a client that loves to pamper their dogs, send them a BarkBox subscription. You can send the java junkies a Craft Coffee subscription and send the health nuts Nature Boxes. It will take some time to pick gifts for everyone on your list, but doing so will show your clients you listen to them and that you care about what they want.
With the FINRA limitations, you probably won't be able to send something every month, but an every-other-month subscription will still make a big impact. If you decide to go this route, send your clients a holiday card letting them know what you're planning to send and when they can expect their first box to arrive.
Charitable Donations
Making a charitable donation is a great way to recognize your clients during the holidays. You'll feel great about supporting a worthy cause, and your clients will feel good about it too. Pick a charity that means something to you personally, and be sure to let your clients know why it's important to you.
Want to make more of an impact? Ask your clients what charity they want you to contribute to. This will give you a good opportunity to reach out to your clients and let them know you're listening to their preferences. Once you've made the donation, send each client a card saying what their donations will be used for.
Sweet Treats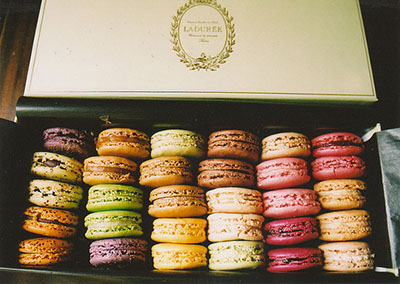 This is a great gift if your clients have a sweet tooth. Make it personal by picking a local bakery or chocolate shop that you love, and include a note telling your clients what you love most about the local gem. Your clients will appreciate the delicious treats and the effort you took to send them. As an added bonus, learning something personal about you will make them feel more connected to you and can increase loyalty.
Digital Photo Frame
What one item does almost everyone in your office have on their desks? Pictures of family, friends or pets. Digital photo frames are a great way for your clients to display some of their favorite pictures. If you have the time, go ahead and load a holiday photo of your team onto the frame for your clients to see when they open it.
You might be tempted to put your company's name or logo front and center on the frame, but this can come across as a little self-serving. If you can't resist putting your logo on a gift, make sure it is subtle and done with high-quality printing. The last thing you want is for the frame to end up looking cheap because of bad printing.
Personalized Stationary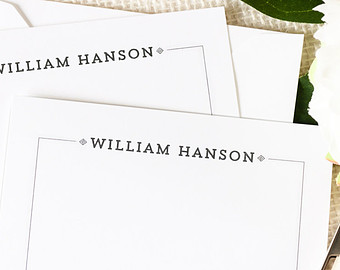 Giving your clients a set of personalized stationary is always a great holiday gift. Every time they write a note on the stationary, they'll be reminded of your firm. As with all of the other gifts I've mentioned, the more you can personalize the style of the stationary, the better. For example, you might pick a different design for the stylish businesswoman than you would for the retired businessman. Also be sure to pick a durable cardstock, which will feel more expensive than more flimsy options.
No matter what gift you give your clients this year, now is the time to start planning. Once you've finished eating your Thanksgiving turkey, the month of December is sure to pass by in a blur. If you plan out the right gift for your clients, you can make an impression to last all year.