Ensuring the privacy, security and confidentiality during the release of information (ROI) process has been a key concern for health information management (HIM) professionals for decades. Today HIM professionals face more challenges than ever because of a constantly changing legislative and regulatory environment.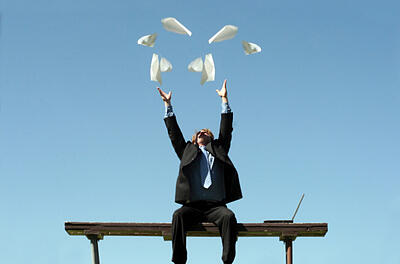 Digital signatures empower HIM professionals to meet the demanding needs of patients, providers, lawyers and payers by mitigating risks of unauthorized access.
Fast and Easy
Digital signatures allow your customers to sign documents from any device with an Internet connection. That means you can get documents signed in a matter of minutes or hours, compared to the days or weeks it could take in a paper world.
You can also track your documents and can see the status of your documents in real-time. SIGNiX automatically sends out reminder emails to signers if a document gets delayed in the signing process.
Secure and Private
Handwritten signatures put healthcare professionals at risk because they are so easy to fake. In the paper world, a HIM professional has no way to prove they released patient information to the person authorized to access it.
In contrast, digital signatures use advanced identity authentication options to prove every signer's identity. With this technology, you can ensure you release the right information to the right person every time.
Digital signatures also serve as a confirmation service, which creates a digital receipt to confirm that a message was sent or received, and a time stamp, which proves that a document existed at a certain date and time. All of this data is delivered to you in a highly detailed, tamper-proof document called an audit trail. This information protects you from legal and regulatory risks if a signer, signature or document's integrity is challenged.
Streamlined ROI Fee Billing and Collection
No matter what your billing and collection process looks like, it can be cumbersome to manage ROI fees. Manual billing takes an immense amount of time and resources. With digital signatures, you can get ROI fees paid faster with less hassle. If you integrate digital signature technology into your back-end systems, billing can be processed the moment an authorization form is signed. That way you can spend less time managing documents and more time doing what you do best.