The Computime team was in San Diego October 6-8 showcasing electronic signature capture products at the Medical Group Management Association's Annual Conference at the San Diego Convention Center. Computime's e-signature sales and distribution representatives demonstrated new additions to its expanded e-signature line, answered questions and provided information about the latest e-signature technology.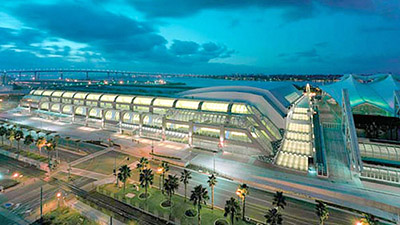 Health care professionals from around the country who have come to know and trust Computime as the leading provider of electronic signature hardware and software, saw several additional choices of high-quality and well-known e-signature capture models and software specific for their application. Computime representatives brought a wide selection of electronic signature capture pads and tablets for MGMA attendees to evaluate.

Computime has added SIGNiX's electronic signature service to its existing line of hardware signature solutions, allowing forms and contracts to be signed online.
In addition to boosting mobility and security, SIGNiX's signatures save time for health care professionals. The technology replaces the time-consuming process of sending, receiving, fact-checking and filing paper documents. Instead, employees can prepare documents in minutes with the assurance that every finished document will come back without any missing signatures.

"It's exciting to see our product line grow and offer various solutions to fulfill the unique needs of our customers in the health care field," said Tom Scott, Computime General Manager.
About SIGNiX
SIGNiX, the Global Digital Signature AuthorityTM, makes signing documents online safe and secure. SIGNiX offers the only independently verifiable cloud-based digital signature solution, which combines convenience with best-in-class security. SIGNiX's products help the world's leading companies become more efficient, decrease risk and boost profits. For more information, visit www.signix.com or follow SIGNiX on Twitter, Facebook and LinkedIn.
About Computime
Computime has helped thousands of organizations save time and money with increased efficiency in processing electronic documents. These eSignature capture products enable the capture, binding, and authentication of electronic handwritten signatures for many industry healthcare applications including patient intake/release, EMR/EHR, document management, HIPAA forms, etc. Hospital and healthcare organizations can completely or partially eliminate the need to print, scan, and copy paper-based forms, documents, and receipts, which can help accelerate workflow. Learn more at www.computimewebstore.com.