With SIGNiX, It's Easy to Get Online
Digital Signatures on Any Document!
With SIGNiX, uploading documents and preparing them to be signed is fast and easy. Our cloud-based software does all of the hard work for you.
---
1. ADD PARTIES
---
SIGNiX lets you add multiple parties to your transaction if you need more than one person to sign a document. It also gives you the freedom to have multiple people signing at the same time. Or if you'd rather, you can have the document signed in stages by multiple people. SIGNiX will automatically send the document to the next person in the sequence after each party signs. You can also CC people on the transaction if you'd like them to be able to see the completed, signed documents when the transaction is finished.
SIGNiX offers several levels of identity authentication based on the importance of the document and whether or not you know the person signing the document. Click here to read an article about authentication options available.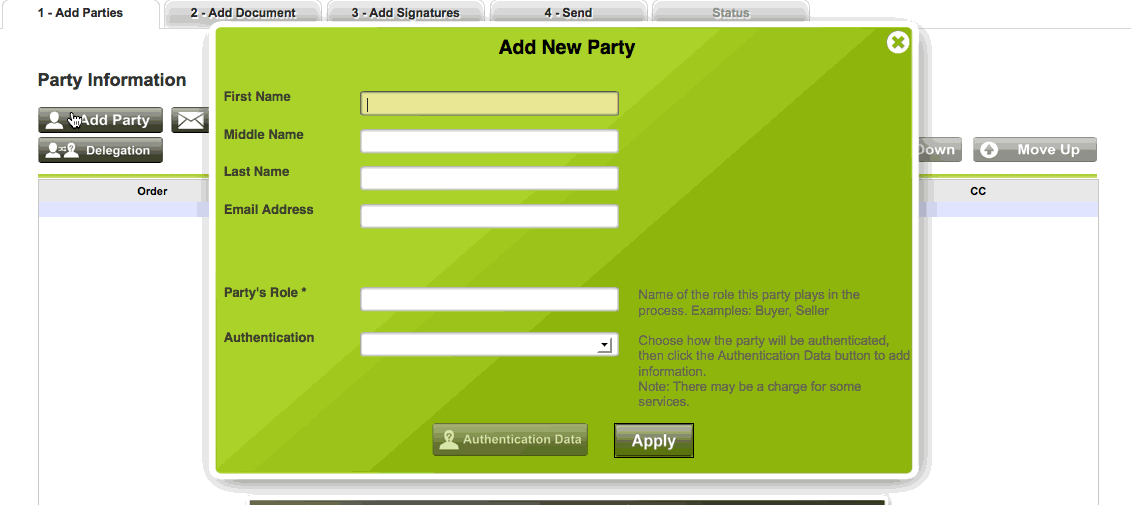 ---
2. UPLOAD DOCUMENTS AND ADD TASKS
---
You can upload any PDF into the SIGNiX interface. You can upload multiple documents into a transaction if you have more than one document you need signed, so there's no need to send multiple transactions to the same group of people. With SIGNiX, you can drag and drop as many signatures or initial fields onto a document as you'd like. You can also add text and other fields to the document.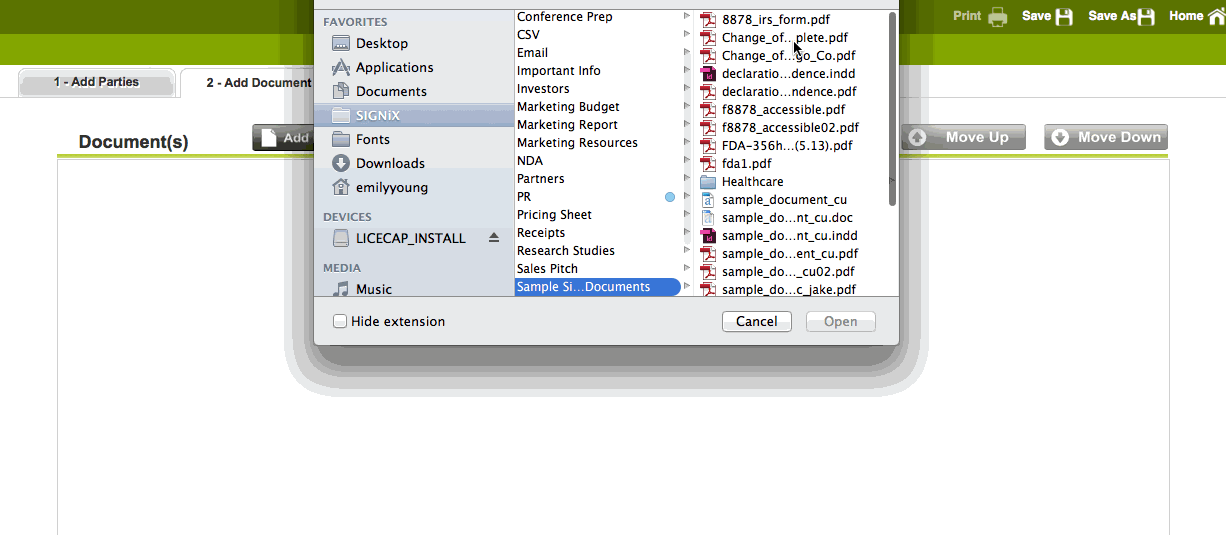 ---
3. SEND THE DOCUMENT
---
Give your transaction a title, customize the email message to your signers and send the document. Our system will start the transaction and send reminder emails to forgetful signers.