Benefits of SIGNiX Independent E-SignaturesTM
OWNERSHIP & CONTROL

You – not the e-signature vendor, the government or any other outside entity – control where your signed documents reside, and they can be verified anytime, even offline. You have complete, unobstructed ownership, dependent on no one.

LONGEVITY

Because they exist independently of the e-signature vendor and are based on international, published standards that will always be discoverable, independent e-Signatures are valid forever – unlike other e-signatures.

TRANSPARENCY

Independent e-Signatures provide immediate and complete access to the evidence supporting their validity. Other e-signature vendors decide what evidence to share, and much of it is hidden. You must simply trust they've done the right thing.
---
---
SIGNiX Features

Sign On Any Device
---
With SIGNiX, your clients and partners can sign documents on any device with an Internet connection. There's no app to install and nothing to download.
---

Smart Tracking
TM
---
Tracking documents is easy with SIGNiX. You can see the status of your documents in real-time, and our system automatically sends out reminder emails to signers if the document gets delayed in the signing process.
You can access your tracking dashboard from any computer or mobile device to track your documents on the go using our cloud-based software.
---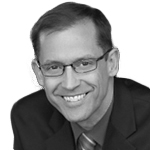 It's a great service. I've used it multiple times with clients that are out of the state, out of the area or even just around the corner to get that document signed. In this market, where timing is of the absolute essence, this is a great service that I can provide.
—Eric Benz, president of the Burbank Association of Realtors and manager at Dilbeck Realtors