E-signatures have been considered legal in the United States for over 16 years now. On June 30, 2000, President Bill Clinton signed into law the Electronic Signatures in Global and National Commerce Act (ESIGN Act), which changed the digital landscape. Before the ESIGN Act, documents were being signed electronically by some businesses, but their legal validity was put into question. This was especially true for businesses in highly regulated industries, such as healthcare and financial services, which are regulated by governing entities that require adherence to stringent compliance standards. The ESIGN Act offers a solid legal foundation to stand upon, but highly regulated industries are obligated to up the ante to ensure legal acceptance.
For example, in the financial services industry, the Securities and Exchange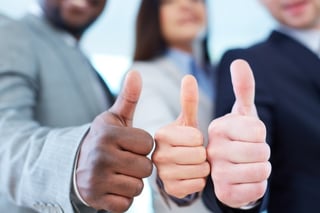 Commission (SEC) along with FINRA created specific standards and guidelines that an e-signature is required to meet to be accepted as a legal and valid signature. The SEC and FINRA have put forth specific guidelines, and not all e-signature vendors comply. Do you know the risks involved with using an e-signature that does not comply with these regulations? Your critical documents, including business contracts, could be considered legally invalid, and that's not something you'd want to risk.
We've created a short two-page fact sheet that will guide you in the right direction to finding out if you're e-signatures are compliant. Make sure you're asking your e-signature vendor these critical questions. Download our free fact sheet to learn what you should be asking.