W2s and receipts are coming in by the hundreds for accountants and tax professionals, and paperwork can pile up during tax season. The good news is we've developed an e-signature solution to make tax season's paperwork process easier.
Our team of tech experts designed a ready-made e-signature solution specifically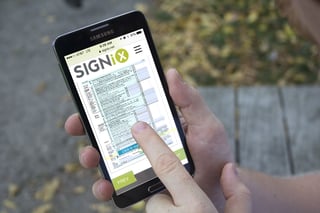 with tax professionals in mind. TaxDoX™ is IRS compliant and features our secure, trustworthy Independent E-Signatures™.
Want to learn more? TaxDoX™ was featured in CPA Practice Advisor and Accounting Today. You can read both the articles by clicking below.
Click here to read about TaxDoX™ in Accounting Today.
Click here to TaxDoX™ in CPA Practice Advisor.
To learn more about using TaxDoX to electronically sign tax forms, download this free fact sheet.