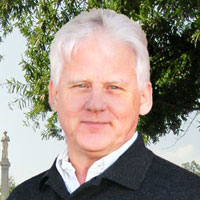 We have a treat for you today! Steve Anderson is the leading authority on insurance agency productivity, technology and profits... and he is also our guest blogger for today. Steve provides information to insurance agents about how they can use technology to increase revenue and/or reduce expenses. He speaks professionally to hundreds of agents each year at National Alliance events and at many state association conventions and technology forums on the future of technology, the social web, and how insurance agencies can establish their internet presence. He has authored many articles that have appeared in virtually every insurance industry publication. He has over 30 years experience in the insurance community. So without further ado, Steve's post:
In today's world, technology is making everything easier, more efficient, and less expensive. Unfortunately, one area where technology efficiency has not impacted the insurance industry is in the active use of electronic signatures for applications and other forms. This is unfortunate, as significant productivity gains and expense reductions can be achieved by the widespread use of electronic signatures for most insurance transactions.
While many agents and brokers have heard of electronic signatures, some questions still remain. Is a digital signature truly legal? Will it hold up in court? Are cloud-based digital signatures secure? What choices do I have for e-signing documents?
Workflow improvement
Consider how a simple insurance agency workflow—getting an application signed—could be improved with an electronic signature process. The basic workflow steps currently look like this:
Agency staff inputs application information into the agency management system.
The ACORD application is generated by the system and is probably printed as an electronic PDF file.
The electronic application is sent as an email attachment to the client for signature.
The client physically prints out a copy of the applications and signs with a pen. They then scan the application and email it back to the agency.
Agency staff receives the signed application, forwards it to the insurance company for processing, and attaches the document to the client file.
Consider how much easier this process would be, and how much time and expense would be saved, if an electronic signature process was involved:
Agency staff inputs application information into the agency management system.
The ACORD application is generated by the system, attached to an email, and sent to the policyholder for their signature.
The client receives the email and opens the document. They electronically sign the document and immediately send it back to the agency.
Agency staff receives the electronically signed application, forwards it to the insurance company for processing, and stores the document in the client file.
When you add up the time savings and multiply that by the number of documents sent daily that require a signature, significant productivity and expense reduction can be achieved.
Are electronic signatures legal?
It all started in the 1980s when many companies began sending documents via fax machines. Although the real signature was on the paper, the signature's image was transmitted electronically. Courts in different jurisdictions made a decision that electronic signatures can be enforced. This way, agreements can be performed with the use of email.
President Clinton signed the ESIGN Act into law in 2000. ESIGN, short for the Electronic Signatures in Global and National Commerce Act, legalized the validity of digital signatures on contracts and other legal documents. The law says that a contract signed in digital form cannot be legally denied simply because it is in digital form. Basically, ESIGN says your electronic signature is just as valid as a paper signature. While some states have their own laws when it comes to digital signatures, the Federal law governs interstate commerce.
In addition, many states have adopted The Uniform Electronic Transactions Act (UETA) proposed by the National Conference of Commissioners on Uniform State Laws (NCCUSL). Forty-seven states, the District of Columbia, Puerto Rico, and the U.S. Virgin Islands have adopted it into their own laws. Its overarching purpose is to bring into line the differing state laws over such areas as retention of paper records (checks in particular), and the validity of electronic signatures, thereby supporting the validity of electronic contracts as a viable medium of agreement.
UETA allows e-signatures to be covered in legal documents in all states but New York, Washington state, and Illinois, in which UETA is not yet acknowledged. No matter your state, however, electronic signatures are becoming much more commonplace.
UETA has its own requirements, some of which include:
The signature must be logically associated with the document.
Both parties must have agreed to conduct the transaction via electronic means.
If the sender inhibits the receiver's ability to either store or print the record, the document is not enforceable against that recipient.
UETA also specifies that if a law exists that requires a signature, an electronic signature will satisfy that requirement. This gives signers the confidence of knowing a digitally signed document is as legally valid as a document signed with a pen the old-fashioned way.
Don't Wait
The insurance industry should be a leader in the adoption of e-signatures. Agents are now equipped with laptops and tablet computers so it is easy to process intricate application forms. The e-signature method makes everything much simpler.
E-signatures are coming. It's time for agents to begin experiencing the benefits of increased efficiency, reduced staff workload, and improved client satisfaction. Agents and Broker can no longer wait for others in the industry to embrace this change. Take the lead and begin experimenting with using electronic signatures in your organization today.
Has your organization adopted electronic signatures? If not, why not? If yes, what electronic signature process do you use? Leave your comments below.
Check out Steve's website www.steveanderson.com to see what else he is up to. If you want more information about how electronic signatures can save you money, sign up for a live demo by clicking the button below!