SIGNiX December 2021 Update: Release Notes
SIGNiX is closing out 2021 with a bang! New updates include an exciting credential analysis solution, quality-of-life improvements and features for notaries and other users of our system, as well as adding a top client-requested feature - Signer Attachments in MyDoX and eNotaryDox. We're also introducing a beta integration to Box® for users to be able to push completed documents and audit trails to. Soon after the new year, we'll allow users to opt into this new external storage push capability. Contact your SIGNiX sales rep for more information!
(168)
API / Integration*
Addressed issue where notary lookups via API integration were producing inaccurate, no results or an error. (SIG-1228, 1337)
Controls added to modify signer attachment process and flow (SIG-1179, 1180)
The <UseMyDoX> and <UseMyDoXWizard> parameters are no longer used in the SIGNiX API, and are now being ignored in the transaction being submitted. The latest UI will always be displayed via the integration. (SIG-1219, 1220, 1318)
User Experience
NOTARY
Exciting news! SIGNiX has heard your comments and, in January 2022, will be enabling a new credential analysis tool that will provide automatic ID capture, the ability to use laptop webcams, and faster processing than today's solution. More info will follow shortly! (SIG-1250, 1333, 1336)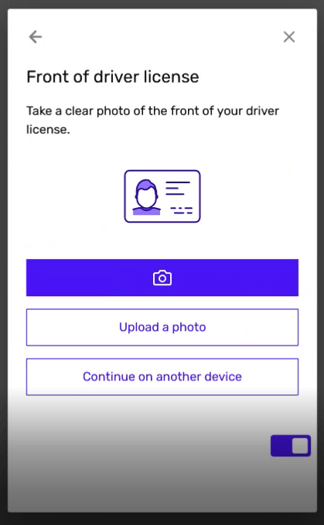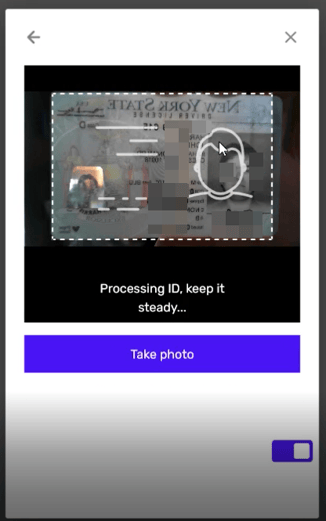 All signers will now be presented with a dialog box requesting they seek Notary's permission before signing documents. (SIG-1033)
Fixed issue with 'NULL' error when trying to access Completed transaction. (SIG-1296)
A notary's actual seal will be previewed in the drag-and-drop editor tool rather than a 'sample' placeholder seal. (SIG-1287)
Improved flow of questions for Florida when estate documents / vulnerable adults indicated (SIG-1317, 1328)
Added updates to better resolve issues where Zoom meeting might not be linked properly with transaction. (SIG-1103, 1291)
Hold Email functionality is now accessible by Submitter when they are not the notary (SIG-1141)
Notary transactions can now specify whether signers can download or print final signed copies of documents after the completion of a notarization. (SIG-1218)
Corporate Administrators of notary accounts have now been provided access to Notary RON videos for easier administration in those use cases. (SIG-1240)
Improved language around notary commission expiration on Notary Profile page to better reflect actual time remaining. (SIG-1288)
Other quality-of-life and UI fixes (SIG-1331)
ALL USERS
Introducing an integration with Box to allow for pushing completed documents and audit trails to your own Box account. This is in addition to quality-of-life fixes for the existing ability to push documents to a Google Drive account or an FTP/S site. Soon after the new year, we'll allow users to opt into this new external storage push capability. Contact your SIGNiX sales rep for more information! (SIG-1182, 1183, 1184, 1185, 1186, 1189, 1190, 1294, 1340, 1341)
MyDoX users can now opt into a beta experience allowing Submitters to specify whether signers will be prompted to add required or optional attachments at the conclusion of the signing process. This feature has been available for years in the SIGNiX Flex API and is now being added to the MyDoX process as well. Documents attached will be accessible in the transaction. (SIG-1072)
Updated permissions in 21 CFR 11 date fields to always allow update of date and time format, timezone. (SIG-1295)
Extra spaces that might be added when cutting / pasting emails are now properly removed (SIG-1119)
Cleaned up other UI issues in Dashboard (SIG-1166, 1285, 1324)
Updated the timeout warning to some a minute earlier and provide better feedback on options (Quit Session or Continue). (SIG-1214, 1261)
Architecture
Translations of the SIGNiX tool are now accessible through a selector at the bottom right of the SIGNiX UI. This will provide a better experience going forward. Most screens should be translated, but if you encounter issues, please contact SIGNiX and we will seek to address them! (SIG-1247, 1223)
Client-specific UI and API changes (SIG-1094, 1255, 1283, 1315)
Improved link between user and internal billing reference (SIG-1308)
Other Items
Fixed issue with I am the Signer checkbox not locking out changes (SIG-1040)
Work to address transaction status, document and signature not created issues (SIG-1310. 1312, 1326, 1329)
Cleaned up bug that would log user out when hitting Home button in certain scenarios (SIG-1325)
Known Issues
Please let your SIGNiX representative know if you have any questions. Thanks for your business!