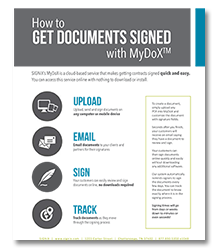 Want to discover how to get your documents signed online? With SIGNiX, the process is simple. Download our free white paper to find out:
How your customers can sign documents online
How to prepare documents to be signed online
The benefits of digital signatures
Download our white paper to start saving time and money today.