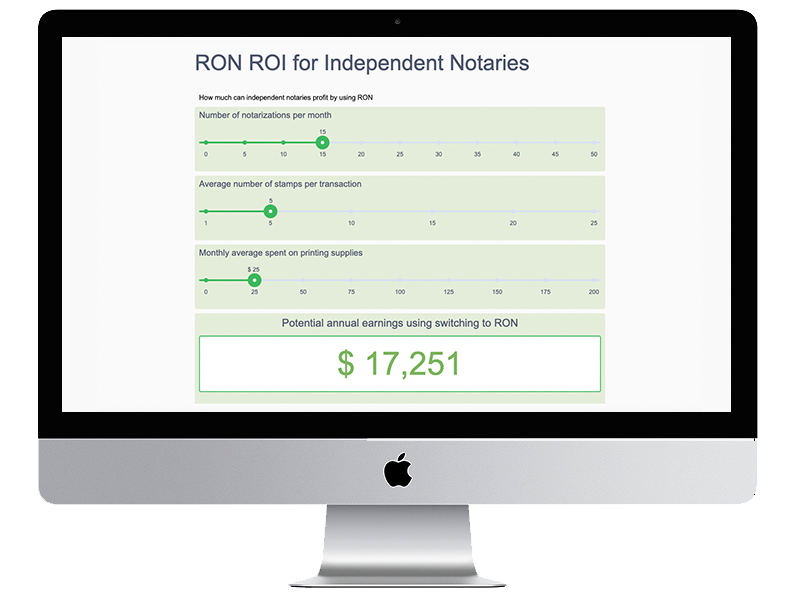 Software vs Service Notary ROI Calculator
Assumptions Made
SIGNiX annual fee of $299
Notary charging a national average of $25 per notarization
Hi, and thanks for visiting our site. We're truly happy you're here! We wanted to share our unique approach to remote online notarization quotes. It may be a little different than what you're used to, but we've found that our customers love it!
Here's how it works:
We know that your company's needs are as unique as you are, and we don't want to force you into a cookie-cutter pricing plan. Here's what to expect when you request a quote:
We'll call you to talk about your digital signature needs
We'll give you a no-obligation price quote
It's just that easy! Request a quote to get pricing information from one of our digital signature experts today. Just fill out the form on this page.