Our Low-Pressure Approach to Digital Signature Pricing
Hi, and thanks for visiting our site. We're truly happy you're here! We wanted to share our unique approach to giving digital signature quotes. It may be a little different than what you're used to, but we've found that our customers love it!
Here's how it works:
We know that your business' needs are as unique as you are, and we don't want to force you into a cookie-cutter pricing plan. Here's what to expect when you request a quote:
We'll call you to talk about your digital signature needs
We'll give you a no-obligation price quote
It's just that easy! Request a quote to get pricing information from one of our digital signature experts today.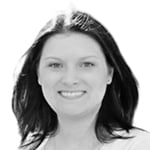 There are so many credit unions asking my opinion about SIGNiX, not just because we're using them, but because so many others in the industry have chosen SIGNiX. When asked, I assure them that if they want better security at a fraction of the price, SIGNiX is the right choice.
—Margaret Glover, Business Lending Manager at Atlanta Postal Credit Union