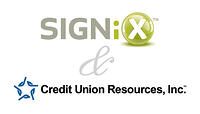 We are excited to exhibit at the Texas Credit Union League's Leadership Expo in San Antonio tomorrow. If you are coming to the conference, we would love to meet you so stop by our booth (#206) on Thursday, September 6th, from 9:30am-noon or from 2:30-5:30pm.
Also, our very own John Harris will be speaking Saturday morning during one of the breakout sessions. Check out what his session will be about:
All of us have spent decades trying to achieve the so-called paperless office, but paper continues to plague our existence. One reason for that? Wet ink signatures. In this session, we learn more about what an electronic signature is, what makes it legal, what to look for when searching for an electronic signature solution for your credit union, and finally the benefits credit unions see by implementing them. You'll also hear some fun anecdotes about the quirky legal and cultural intersection we're at between paper and "e" signatures, and how electronic signatures have allowed credit unions to go the last mile to paperless workflows.
We can't wait! See you soon.