So What Makes Us Different?
TOP LEGAL EVIDENCE

If your documents are challenged in court, it's important to have as much information as possible to support the transaction. That's why we include a highly detailed log of events with each document signed with SIGNiX.

TAMPER PROTECTION

SIGNiX's signed documents are protected against tampering at every stage of the signing process. Plus it's easy to see if a document has been altered—when you open a SIGNiX-signed document with a PDF reader, you'll be alerted to tampering in real-time.

VALID LONG-TERM

We love to work with companies who need documents to be legal for decades (or even centuries) in the future. Our technology is based on international standards, which means your documents will be legally valid forever, just like a handwritten signature.
---
SIGNiX Features

Sign On Any Device
---
With SIGNiX, your clients and partners can sign documents on any device with an Internet connection. There's no app to install and nothing to download.
---

Smart Tracking
TM
---
Tracking documents is easy with SIGNiX. You can see the status of your documents in real-time, and our system automatically sends out reminder emails to signers if the document gets delayed in the signing process.
You can access your tracking dashboard from any computer or mobile device to track your documents on the go using our cloud-based software.
---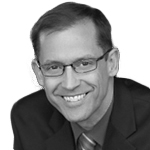 It's a great service. I've used it multiple times with clients that are out of the state, out of the area or even just around the corner to get that document signed. In this market, where timing is of the absolute essence, this is a great service that I can provide.
—Eric Benz, president of the Burbank Association of Realtors and manager at Dilbeck Realtors